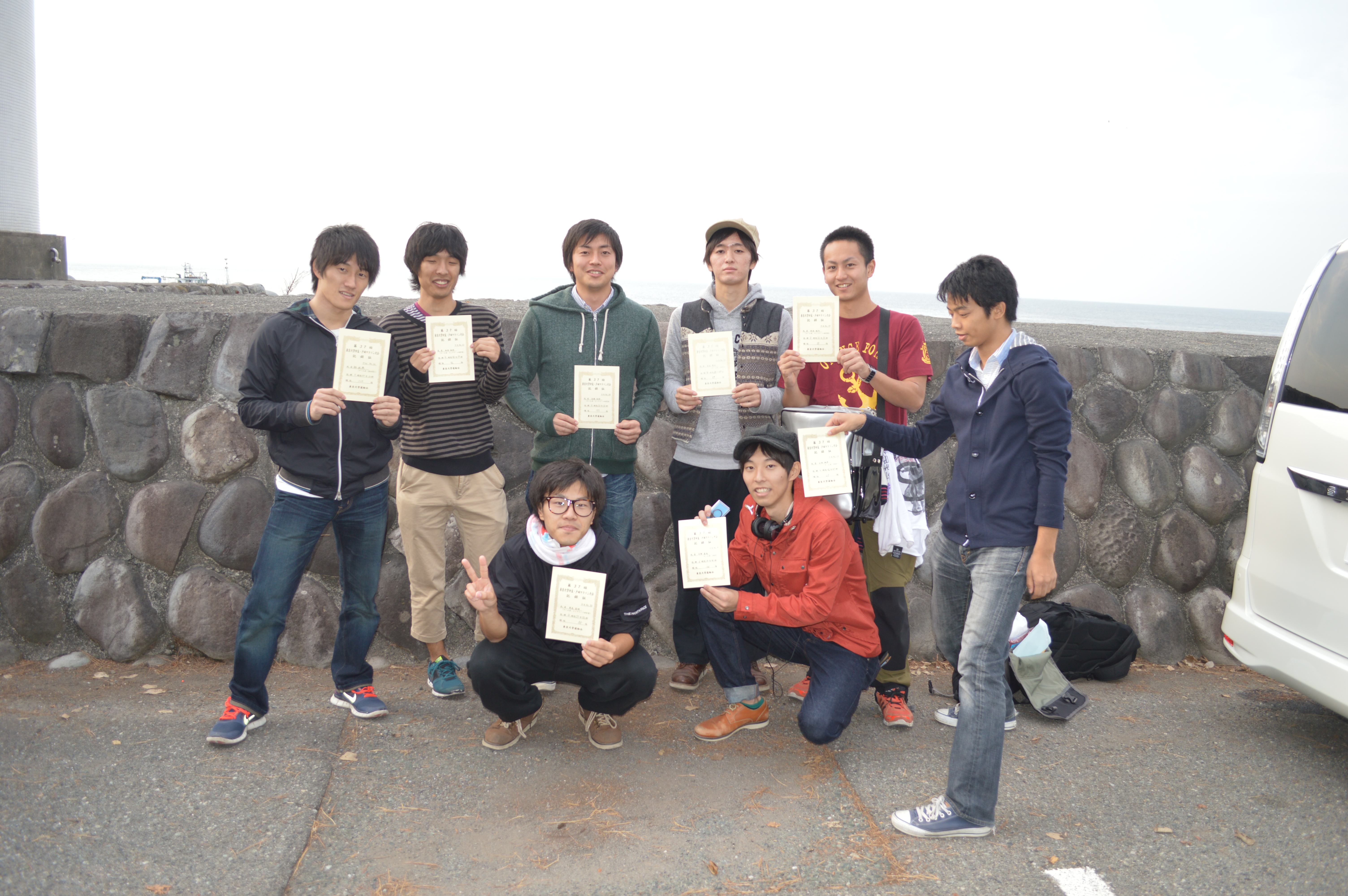 rule
Lunch meeting Every Wednesday, 12:20~ @seminar A
Lunch meeting is held every week except vacation. All faculty stuffs and studens join this meeting. Contents consist of notification sharing, experimental meeting, and research presentation. We have a fruiteful discussion based on research progress presentation.
We shall welcome your observation. If you're interested in, please contact us beforehand. You can search our contact address from member.
Experimental meeting Experimental meeeting is held as a part of Lunch meetin during semester, and indipendently during vacation. If there was any risk, trouble or accident during past one week, it must be reported here.
Anyone who conducts experiment during coming one week must inform the plan briefly, and the detail plan must be informed and get permission from all the members in case any new experiment would be started.
Grounp meeting
If your research topic is close to others, you can have group meeting following the announcement of supervisor.
Experimental Room Patrol We conduct Experimental Room Patrol. All the students are divided into groups and the groups conduct it in turn. Result of patrol is reported to mailing list with pictures.
Everyone including faculty stuff get togeher and conduct patrol once a month.
Weekly Report
Weekly report must be turnd in to your supervisor every week. You can report not only research progress and plan but also life. This report is for communication between many students and less staffs, and for self-management of each student.
Event
Concrete Canoe Competition 4th Saturday on August
You take a part in Concrete Canoe Competition, which is hosted by JSCE branch. You can experience consistent manufacturing process from desgin to casting. Our goal is get through to the finals by using genuine concrete canoe.
Laboratory trip September or August
We have an official laboratory trip in summer. This is for not only go sightseeing but also field research about civil engineering
[recent years] Damaged area in Tohoku, Kurobe Dam, Gunkan island
Skiing trip Febrary or March
We enjoy winter sport for Skiing trip. Bridge and earthquake laboratory member also join this event.
others: we take part in other events like trip and sport.
Year Schedule
Spring (April to June)
Welcome party
BBQ(with bridge lab.)

Summer (July to September)
Laboratory trip
Iwate trip
Concrete canoe competition
Reseach interaction with Shibaura institute of technology in summer
Farewell party

Autumn (Octover to December)
Welcome party
Reseach intetaction with Tokyo institute of Technology and Institute of industrial science
Okamura cup(softball competition)
Year end party
Winter (January to March)
Reseach interaction with Shibaura institute of technology in summer
Ski trip with bridge and earthquake lab
Farewell party
site visit We take part in a lot of site visits
 Shutoko watching
 research interaction with JR-East
 Reparing technique watching in Sho-bond
 Foreign constuction site avisit